We are so excited to bring the PMDMC back in person for the first time in three years! The PMDMC is the one time each year when public media professionals can discuss revenue generation, marketing, and management together. This year, being truly "together" is possible. With the right health and safety measures, we can once again offer networking, connection, and inspiration face-to-face, a preference for many of our members and attendees.
To ensure a safe and healthy meeting space, Greater Public is committed to following COVID-19 protocols and monitoring new developments. Our decisions are guided by the requirements and recommendations of the CDC and federal, state, and local health authorities. Preventive measures include: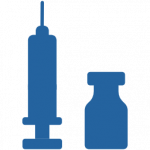 Vaccination Required
All PMDMC attendees will be required to show proof of full vaccination at check-in. Bring your vaccine card (or a photo of it) and a photo ID to check-in and receive your badge. If you cannot verify your vaccination status on-site, you will not be able to attend PMDMC sessions or events. Fully vaccinated is defined as meeting the dosage requirement and waiting period to achieve full effectiveness as defined by the CDC.
Please contact us if you have questions about the vaccination policy.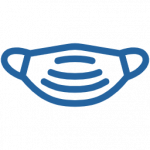 Masking
Greater Public will follow the local and national guidance on masks that is current at the time of the conference.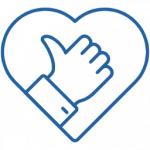 Worry Free Cancellation
For Those Registered After May 26, 2022
If you cancel prior to Monday, June 27th, you'll be refunded your conference fee minus $150 cancellation fee.
If you cancel between Tuesday, June 28th and Tuesday, July 12th you'll be refunded 50% of your conference fee.
No refunds will be issued after July 12.
Reminder: You can always substitute another attendee from your organization at no cost by contacting us at PMDMC.org/contact
For Those Registered Prior to May 26, 2022
If you need to cancel your registration for any reason, you can substitute another attendee from your organization or receive a full refund as long as you let us know by the end of the day on Tuesday, July 12th. No refunds will be issued after July 12.
If you become ill prior to the PMDMC you can substitute another attendee from your organization or receive a full refund at any time.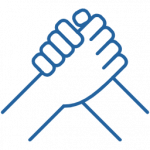 Your Duty of Care
PMDMC attendees understand that they have a duty of care to comply with all guidelines adopted by Greater Public, including daily self-monitoring, leaving meeting spaces immediately in the event you feel ill, and acting responsibly outside of the PMDMC meeting spaces, and notifying the PMDMC team if you become ill during the meeting or immediately after attending.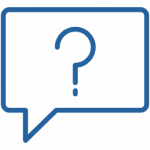 Have a question?
We're happy to answer any questions you have about our COVID-19 precautions. Get in touch.
** This page was last updated on June 24, 2022